CASE STUDY: Pilz GmbH
Pilz GmbH & Co. KG is a technology leader in safe automation technology. In this area, Pilz is consistently developing a role as a total solutions supplier with solutions for safety and automation technology. The objective of Pilz is to automate plant and machinery in such a way that the safety of human, machine and environment is always guaranteed.
In addition to the head office in Ostfildern, Germany, Pilz is represented by 42 subsidiaries and branches on all continents.
Pilz develops and sells products, systems and services for safe automation including sensors, safety relays, control systems and drives. Pilz solutions can be used in all areas of mechanical engineering, including the packaging and automotive sector as well as the intralogistics, transport and press industries. The solutions from the full-service supplier also guarantee that baggage handling systems run safely at airports, that theatre scenery moves smoothly, that buildings are protected from fire and funiculars or roller coasters travel safely.
Mongoose Web Server Library is integrated into the "SecurityBridge" industrial firewall, and enables a web-based UI with a simple API for it.
The "SecurityBridge" is an industrial firewall optimized to protect devices of the Pilz controller families PSS 4000 and PNOZmulti from manipulation and unauthorised access to the network.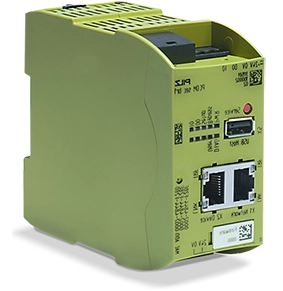 We ran a short Q&A session with Frank Eberle, Software Developer at Pilz GmbH, to get his feedback on working with Mongoose Web Server Library.
Here are the key takeaways from it:
Q: What challenges did you encounter that required the Mongoose Web Server Library?
A: Our requirements were to have a web server with a small footprint which allows us to implement a web-based UI with a simple API to implement the business logic. It was also a requirement to get the software running on a Linux based system with additional effort to port the software.
Q: Can you share a little about why you chose Mongoose Web Server Library and the process that led there?
A: At time of the evaluation Mongoose was the only product which fulfilled our requirements at reasonable cost. Also the possibility to get a support contract was an advantage for us.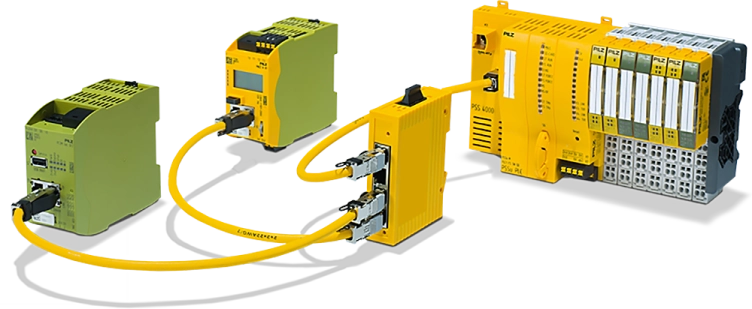 Q: What was it like integrating with Mongoose Web Server Library?
A: The provided documentation was good. We had some additional requirements regarding multi threading which we implemented around the existing API.
Q: What changed for you after you integrated the Mongoose Web Server Library?
A: Our experience was good enough to influence another development team in Pilz to use Mongoose Library.
Q: What would you like others to know about working with Mongoose Web Server Library?
A: Having a product which is also available as open source and which could be reviewed and analyzed by a board community could help to improve the security.