CASE STUDY: Schneider Electric
With 180+ years of history and innovation, 135.000+ employees worldwide, Schneider Electric's heritage empowers it to innovate at every level – and to ensure that Life Is On.
Schneider Electric drives digital transformation by integrating world-leading process and energy technologies, end-point to cloud connecting products, controls, software and services, across the entire lifecycle, enabling integrated company management, for homes, buildings, data centers, infrastructure and industries.
Schneider Electric's specialties include: Power Management, Process & Machines Management, IT Room Management, Building Management, Security Management, Industrial software design, simulation and optimisation, Industrial Automation, Control and safety systems and instrumentation, and Energy Management.
Mongoose Web Server Library is integrated into Schneider Electric's "Automation Runtimes" - a specialized distributed control system using multiplatform embedded devices. Where Mongoose powers a communication and RESTful API implementation.

We ran a short Q&A session with Santhosh Kumar P.B, Lead Architect at Industrial Automation Business Schneider Electric, to get his feedback on working with Mongoose Web Server Library.
Here are the key takeaways from it:
Q: What challenges did you encounter that required Mongoose Web Server Library?
A: We needed the best in class web server for our devices which is lightweight and performant.
Q: Can you share a little about why you chose Mongoose Web Server Library and the process that led there?
A: After comparing the offers on the market, Mongoose Web Server was the only one which ticked all the boxes in terms of features, backed up with a good support.
We did not find a better commercially backed web server on the market than Mongoose, so the choice was really obvious.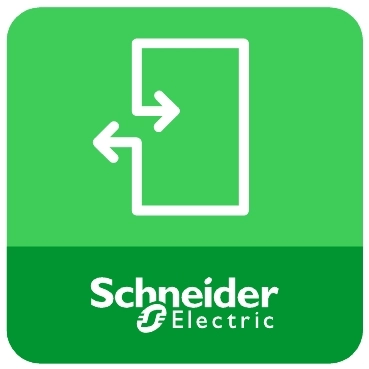 Q: What was it like integrating with Mongoose Web Server Library?
A: With the provided documentation, our teams were able to integrate the Mongoose library within 1-2 weeks effort.
Q: What changed for you after you integrated Mongoose Web Server Library?
A: Schneider Electric's controllers/devices are the best in class and with the high performance needs. Mongoose Library has helped us to achieve the required level of performance with the seamless integration.
Mongoose Web Server is very stable and we have not encountered any significant bugs.
Q: What would you like others to know about working with Mongoose Web Server Library?
A: Easily, Mongoose is one of the best web servers on the market, works as advertised no less no more.