CASE STUDY: Toptech Systems Inc.™
Toptech Systems™ is the leading provider of hardware and software automation and management solutions for the midstream oil industry. Headquartered in the USA, since 1988, Toptech has focused on delivering superior products and services to each and every customer.
Toptech™ works closely with customers and distributors to create industry-wide solutions to issues like speed of throughput, accuracy of data, BOL tracking, facility security, remote management, remote support, and much more. Toptech has developed solutions for several markets including but not limited to: Terminaling, Skid Loading and Unloading, Bulk Plants, Aviation Fueling, Transloading, and Chemical Applications.
Toptech Systems™ is a proud member of the global IDEX Corporation (NYSE: IEX) family which is recognized as the premier provider of Fluid and Metering Technologies, Health and Science Technologies, Fire and Safety Products, and Dispensing Equipment. With 7,000 employees and manufacturing operations in more than 20 countries, IDEX is a high-performing, global enterprise committed to making trusted solutions that improve lives.
Mongoose Web Server Library is integrated into the "Multiload II™" - a load rack interface and batch control preset for the oil industry that delivers straight product or multi-product recipes using ratio, sequential, and various hybrid blending methods. Where Mongoose powers a communication and API implementation.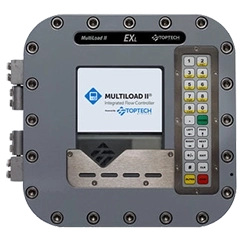 We ran a short Q&A session with Joe Porthouse, Director of Engineering and Manufacturing at Toptech Systems™, to get his feedback on working with Mongoose Web Server Library.
Here are the key takeaways from it:
Q: What challenges did you encounter that required the Mongoose Web Server Library?
A: Previously we had developed a very primitive HTTP server capable of transmitting status pages and basic graphics. As our product matured, we needed to incorporate advanced web functions such as User Authorization, File Upload/Downloads, HTTPS, and REST API.
Q: Can you share a little about why you chose Mongoose Web Server Library and the process that led there?
A: We needed a product that had a small footprint, that integrated easily with C code and could run under the embedded eCos Operating System. We tested about four different embedded web servers and found that Mongoose had the highest throughput rate, richest feature set and was very easy to integrate into our existing code.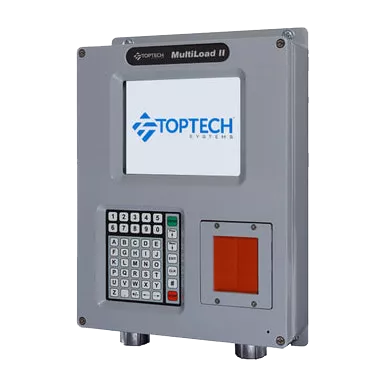 Q: What was it like integrating with Mongoose Web Server Library?
A: We added the Mongoose Web Server to our product and it literally took just a few weeks to integrate, test and deploy our firmware.
Q: What changed for you after you integrated Mongoose Web Server Library?
A: Customers immediately noticed security authorization, and an increase in speed of serving web pages, uploading and downloading files. We have also updated the Mongoose Library several times and have not had any issues with any bugs or performance issues since we have started using it.
Toptech's MultiLoad™ product has exclusively used the Mongoose web server since 2012 and we have never regretted the decision. As the marketplace moved to new features like SSL/HTTPS, so did Mongoose. There was never a need to look for an alternative.
Q: What would you like others to know about working with Mongoose Web Server Library?
A: The Mongoose Web Server is a great embedded product to use in your application to expand its current web feature set. Mongoose also has great stability and is maintained to keep up with the current and future marketplace demands of an embedded web server.